Please complete this 3 step process.
---

Select the Hub icon (three horizontal lines at top bar) and then click the History icon
NOTE: You can also access this menu by holding Ctrl + Shift + Delete.
By using this shortcut you may skip down to step 3.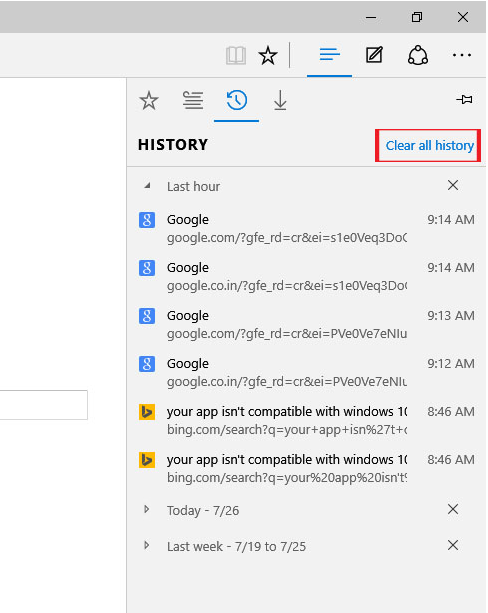 Click "Clear all history".
Select "Cookies and saved website data" and "Cached data and files".
After the two are marked click Clear.